1. Lost in the Supermarket: The Indie Rock Cookbook.
Andy, if you're reading this: I desperately want this for Christmas. This cookbook sounds so freakin' cool. There are everyday and gourmet recipes from bands like Fugazi, Belle and Sebastian, Japanther, Animal Collective, Pretty Girls Make Graves, the Mountain Goats, Sonic Youth… I can't wait to have a dinner party and say I'm making Kim Gordon's famous Turkey Pot Pie. hehe.
---
2.
Dirty Dancing video game
. Um, can we say AWESOME?! It hasn't been released yet, but in this game you will be able to
"experience the life of Baby, learn to dance with the resident dancing couple, Johnny and Penny, and work alongside the team at the renowned Kellerman's Mountain House Resort."
I'm so there.
---
3.
The World Beard & Mustache Championship
. You have gotta check this out. It's too fabulous (in a Sound-of-Music/Oompa-Loompa kind of way).
---
4.Marc Jacobs shoes.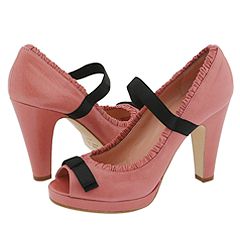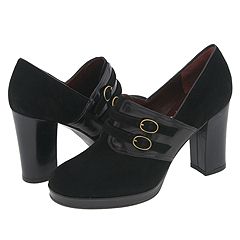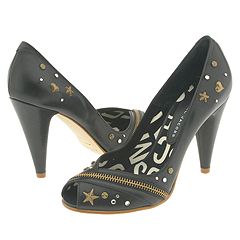 I was just salivating over these at
Zappos.com
. The only problem is that MJ shoes usually go for 3-5 hundred dollars. Sigh.
---
5.
FASHION WEEK!!!!!!!!!!!!!!!!!!!

Starting Wednesday, let the fun begin.
---